Contact Us via Social Media
Meet The Team
Or email us - hosts@wrigleyvillenation.com
PATRICK
A life-long Cubs fan, my formative years involved watching the Cubs of the late 1970s and 1980s. Bill Buckner was my hero growing up. The day that the Cubs lost game five to the Padres in 1984, I refused to leave my room to celebrate my birthday. While the Cubs failed to provide any tangible success on the field, I played every game of every season in Stratomatic where I was able to engineer a few Cub World Championships. Upon moving back to Chicago after school in the mid-1990s, I naturally moved to Wrigleyville. Eighteen years later, my wife and I are raising two kids in the neighborhood with hope that they will experience what we never have – a Cubs World Championship.

JEREMY
In my day job, I'm a tech guy who's excelling at middle management. My earliest Cubs memories are of the '84 team. The '89 team made me a life long fan. Mark Grace is my all-time favorite Cub. I'm not much of a writer, so my contributions are audible. I am the Co-Host, Producer, and Engineer of the Wrigleyville Nation Podcast. jeremy@wrigleyvillenation.com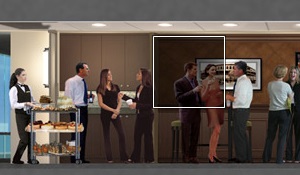 RANDY
An attorney and award-winning journalist, Randy Richardson was a founding member and first president of the Chicago Writers Association. His essays have been published in the anthologies Chicken Soup for the Father and Son Soul, Humor for a Boomer's Heart, The Big Book of Christmas Joy, and Cubbie Blues: 100 Years of Waiting Till Next Year, as well as in numerous print and online journals and magazines. His second novel, Cheeseland, came from Eckhartz Press in 2012. Eckhartz is publishing an all-new edition of his first novel, the Wrigleyville murder mystery, Lost in the Ivy, in the spring of 2014. In 2019, Randy co-authored a book called Cubsessions with Becky Sarwate.