Stewart McVicar: Philanthropist and Founder of Club 400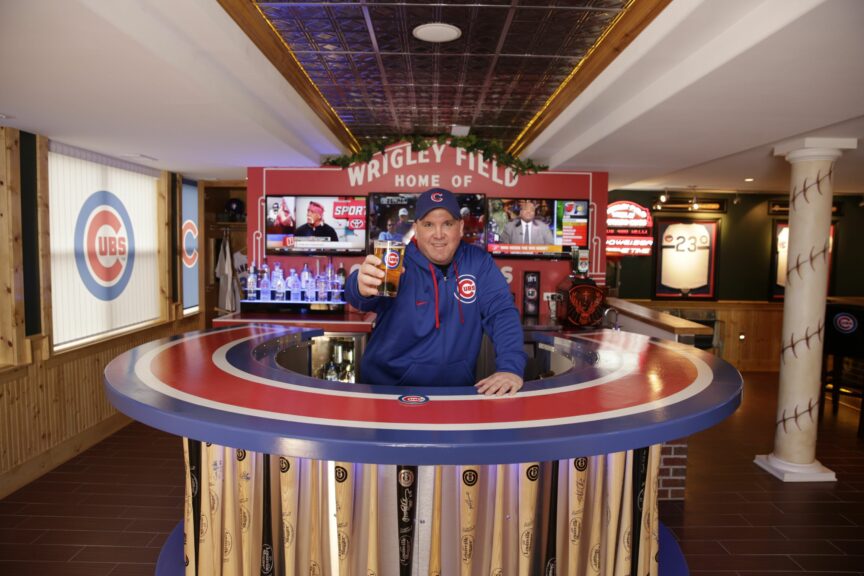 Another exclusive chapter from the new, expanded 2019 edition of Cubsessions: Famous Fans of Chicago's North Side Baseball Team and Their Stories of Pain, Loyalty, Hope and (Finally) Joy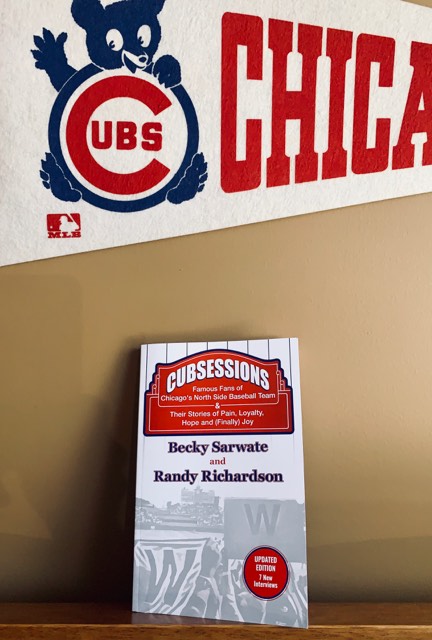 The new expanded 2019 edition was released on April 9, and includes 7 new interviews. Wrigleyville Nation is sharing an exclusive new chapter from the book featuring an interview with media personality and philanthropist, Stewart McVicar, .
Order your copy of the new expanded edition of Cubsessions: Famous Fans of Chicago's North Side Baseball Team through Eckhartz Press.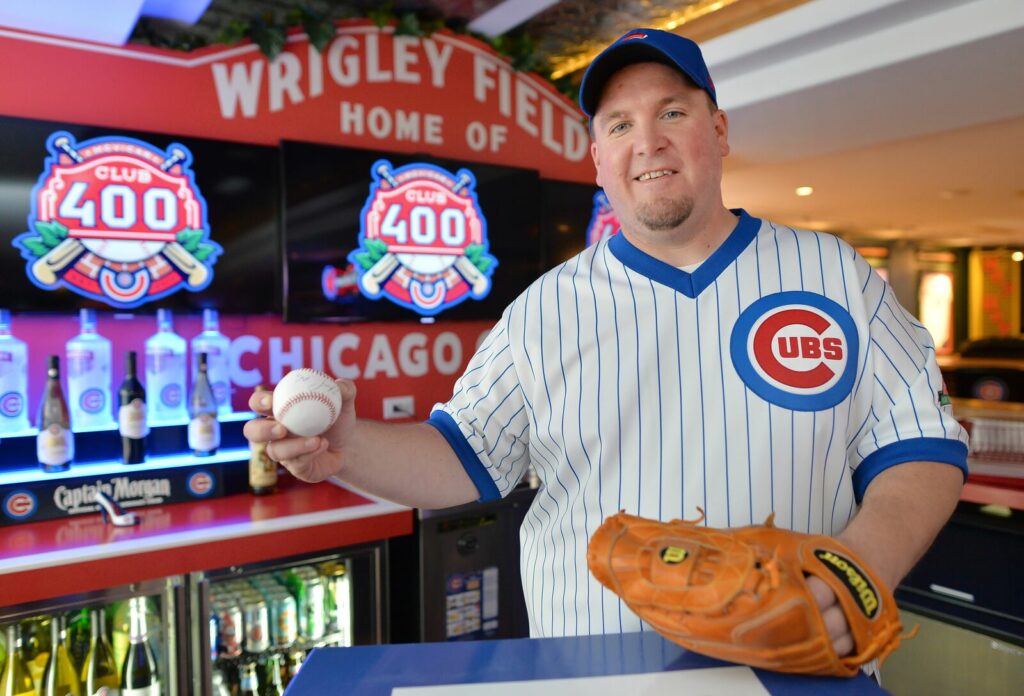 Like so many Cub fans across the country, media personality and philanthropist Stewart McVicar first became aware of the team through the reach of television superstation WGN. However, the discovery was completely accidental. In a telephone interview, McVicar described the childhood moment that would permanently change the course of his life:
"Whatever I was into as a kid, I was pretty passionate about it. I was a big Superman fan and loved the cartoon, which was on Channel 9 [WGN-TV] back then. I went to turn on the show one day, but it was a Cubs game instead."
After recovering from brief disappointment, the founder of the Club 400 venue, charitable foundation and podcast found himself mesmerized by another type of superhero – one with big glasses, a microphone and a booming voice. He said:
"All of the sudden I hear an old guy say, 'There's a drive down the line…one run is in…two runs are in, and here's another runner coming around third…Here's the throw…He is safe!' I wondered, 'What is this guy so excited about?' Harry Caray's passion and love for the game radiated out of the TV, and into my soul.
"He is still my idol. When his health went downhill, it killed me. Harry loved baseball. He loved to have a good time. He was the life of the party and it changed the Cubs – and me – forever."
After that first Caray experience, McVicar was hooked and his passion for the Cubs became a family affair, though he was "someone who had neither seen nor played baseball, and didn't know the rules." Fortunate in having a supportive mother and grandparents, outings and vacations quickly became centered on the game. "My mom started taking us to Wrigley Field and then there were road trips, like one to Pittsburgh to watch the Cubs play the Pirates," he said.
It was during one of these baseball tours that McVicar began to understand the larger meaning of "family" as it applies to the global community of Cub fans. In Cincinnati to visit Riverfront Stadium (replaced by the Great American Ball Park in 2003), he and his kin encountered another group of die-hards nicknamed The Wild Bunch. This unapologetically loud, beer-guzzling gang frequently convened at Bernie's, a well-known watering hole in Wrigleyville on Clark Street. McVicar described an urban legend surrounding the club's name, "Rumor has it that one day, the Cubs suffered an extra tough loss. Someone walked into the bar, saw the sad faces and heard the silence and said 'Wow, what a wild bunch.'"
The Wild Bunch frequently took the fun (and misery) on the road. McVicar said that in Cincinnati, "My mom met some women, got to talking and the rest is history. We have lifelong friendships with some people to this day." One of those long-running relationships is with Dorothy Farrell, a legendary 92-year-old fan as well known to Wrigley Field regulars as Ronnie "Woo Woo" Wickers and Jerry Pritikin, "The Bleacher Preacher." McVicar said that Farrell is "like a grandmother to me."
Before turning his lifelong passion for the Cubs into philanthropic work with Club 400, a Lake in the Hills shrine to fandom that occupies 2,300 square feet – the entirety of his home's basement – a younger McVicar tried earning a living as a Wrigley t-shirt vendor. It was through this experience that he came to appreciate the advice of a fellow seller, who after a particularly tough day observed, "Stewart, you'll be better off just being a fan."
When a fire in McVicar's Wrigleyville apartment pushed him back home with his family in suburban McHenry County, the man behind the famous "We Got Wood" shirts of the late 1990s left his entrepreneur days with the neighborhood. But he never abandoned the Cubs. McVicar hasn't missed a home opener by his own estimation, "since like 1987," and attends roughly 50 games each season. When asked what keeps him coming back, what motivates him to make the up to 4-hour round trip from his home to The Friendly Confines, McVicar didn't hesitate:
"It's the community. I go to dozens of Cubs games every year. I went faithfully during seasons when I pretty much knew they were going to lose. But when you go to the game, you are part of another family. There are certain people you always see, the ushers and peanut guy. It's like Cheers. Everybody knows your name. It's all about the people. It's what makes the experience so special."
Though McVicar considers himself just a regular fan, not every blue bleeder regularly entertains Cub superstars. Club 400 has hosted charity events with partners such as former pitcher Kerry Wood, and 2017 Roberto Clemente Award-winner Anthony Rizzo. In 2019, the ultimate fan cave will welcome 2016 World Series MVP Ben Zobrist, and 2018's National League All-Star catcher Willson Contreras.
For all the opportunities, joy and heartbreak Cub fandom has bestowed upon McVicar, he described feeling curiously calm when the ultimate dream came to fruition in 2016. He said, "I always wondered how I would feel when the Cubs won the World Series. When it happened, all I felt was relief, like I was un-constipated for the first time in years. My life was complete."
A new era where the Chicago Cubs are the Lovable Losers no more hasn't diminished McVicar's awe of the team, and its borderless nation of fans. Each season brings new thrills. "The Cubs are universal," he said. "It's an ideal that will never change."